Window Shutters
Make a statement with window shutters from Change of Blinds. Window shutters offer a classic view for your windows.  Shutters provide simple clean lines with no cords.  Window shutters are available in many paint and stain finishes. These finishes can be used to compliment the existing room decor.  Window shutters can also be painted or stained to match your existing trim or hardwoods.
Shutters not only provide a clean, classic look but they are a great investment. Shutters provide an extra layer of insulation at the windows. This will help keep your home warm in the winter and cool in the summer. Window shutters actually increase the value of your home. Shutters are considered a permanent window covering, thereby increasing the value of the home. Window shutters are easy to clean and maintain. Shutters are available in wood, composite, or polymer finishes.
Although shutters are more expensive than wood or faux wood blinds their timeless stunning appeal more than makes up for the initial investment. To get more information on this amazing window treatment, GET STARTED NOW… or call Change of Blinds at 204.668.4635 to schedule a free in-home consultation!
Polysatin Shutters                                                                                         Wood Shutters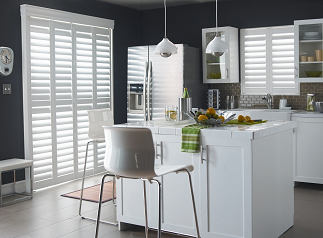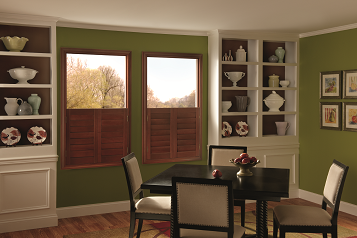 Timeless Looks with Polysatin Shutters!                            Stunning Charm and Character with Real Wood Shutters
REQUEST CONSULTATION
Combine & Save
From now until May 31, 2018 – Combine Your Savings with up to 40% off your order.
Plus receive a free cordless upgrade on select window treatments*.
* Contact your local Change of Blinds style consultant today for full details.